Galaxy S8 will miss your appointment at the Mobile World Congress in 2017, but despite this (or precisely because of that) is still the protagonist of many rumors and leaks. The latter makes reference to biometric security to integrated.
Taking the Galaxy S8 fingerprint reader is nothing new, but if recently talked about a reader integrated under the glass screen, now there are clues that point to this part would go to the rear, all with the aim that the screen take advantage of full frontal. But although the fingerprint reader would abandon the front, Samsung that would integrate a scanner of Rainbow on the screen, as in Note 7.
Reader tracks forward or back?
Google's Nexus Imprint fingerprint reader is placed back
With the exception of Sony that integrates it in the side, other manufacturers including fingerprint readers installed them well on the home front button or on the back, as we see in the image of the Nexus 6 p on these lines.
Until now Samsung had maintained the fingerprint sensor on the front with the already iconic Home button found in the entire Galaxy range. However, rumors of the S8 suggest a device screen without frames around and do without the physical home button.
In return, Samsung would integrate a fingerprint reader with optical technology that would be integrated under the own glass, but this is what he said the rumor mill for some time, now there is a new theory that the sensor sends to the rear for clear the front and be able to adjust the screen to the maximum. What if would be at the front is the scanner of iris, another still more secure biometric identification method which we could see in the already-retired Galaxy Note 7.
Front or back, what is clear is the Galaxy S8 will dispense with a piece that already has become essential in our mobile. Where do you prefer on a mobile fingerprint reader?
Gallery
Galaxy S9+ review—Faster specs, better biometrics in a …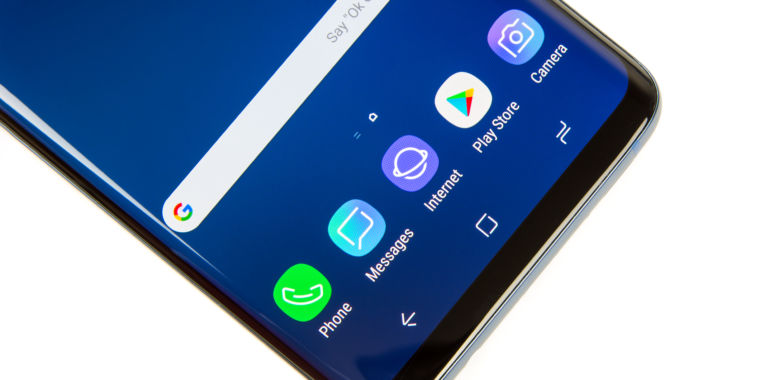 Source: arstechnica.com